"What is street photography? A reflection of every day life – real, unaltered impressions of public places, places that everybody visits every day, the street where you live, the parking lot of your favorite grocery store, the subway. Street photographers document the truth – take candid pictures of things that you don't notice in your daily grind." - Markus Hartel
Born in Germany, grew up in a pretty rural area and soon developed his inclination towards photography with a rangefinder camera that his grandmother gave him. Went to New York City in 2003 and found it very inspirational, capturing life around him with his camera strap wrapped securely around his wrist, framing the camera from the hip.
Doesn't stick around in one place for a very long time, likes to keep moving, uses use a Leica M9 and prefers the 28mm Elmarit.
If he his (one of) the most talented and promising street photographer presently? I don't know.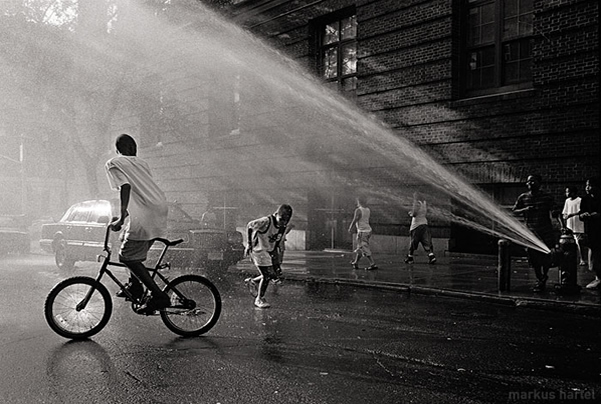 Reminded by

Don't find excuses not to shot, create opportunities to do so, and have a great Weekend.