Orkin grew up in Hollywood where her mother was a silent-film actress and in 1939 she studied photojournalism. At the age of 10 she received her first camera, a 39 cent Univex, and two years later Orkin began to develop her photographs herself, and when she was eighteen she made national headlines when she rode a bicycle from Los Angeles to New York for the 1939 World's Fair. Of course she photographed along the way.
In 1943 she moved to New York and began working as a nightclub photographer

and shot baby pictures by day to buy her first professional camera.
She later became a successful freelance photographer, traveling all over the world and contributing to Life, Look, Ladies' Home Journal and other periodicals.
Orkin is best known for her naturalistic urban portrayals of Europeans and New Yorkers in the '40s, '50s and '60s, and for a series of photos she took from her New York City apartment with a view of Central Park (A World Through My Window, 1978 and More Pictures From My Window, 1983).
in 1959 was named, alongside Margaret Bourke-White and Dorothea Lange, one of the top women photographers in the U.S. by the Professional Photographers of America.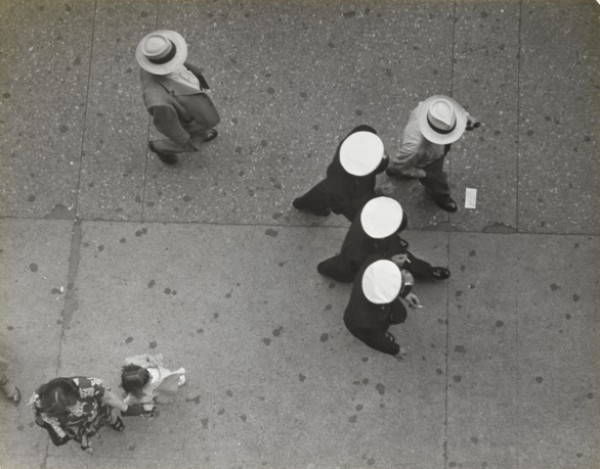 IMPORTANT NOTE:
don't forget the 4th Challenge at

Theme: "Faceless"