Matt Weber shots his way through life.
Started out as a taxi driver and saw so many things on the streets that he kept saying "If only I had a camera…" A camera seemed like the only way to capture the crazy stuff which was happening almost every night.
Claims that the 70's were more interesting than the 80's, but in December 1984 bought a competitive camera, an AE-1 and a 50mm lens.
Started out in color film, but one year after he turned to b/w, because color was tricky to develop.
Thinks that failure is important, and that failing over 99% of the time and not giving up is something to be proud of. Takes "awful pictures on a daily basis and always will. There aren't too many other types of photography where that's the expected result."
Suffered from the photographic equivalent of "Writer's Block" for many years and it would be the crazy decision to spend most of my savings on a pair of M6′s and a few lenses that helped him to comeback. "The 28mm & 35mm lenses are the perfect tools".
Thinks street photography as "photojournalism's little brother"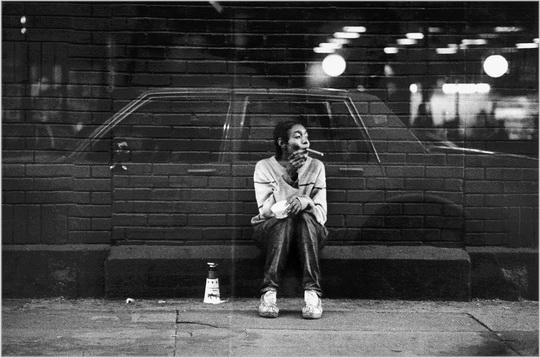 Have a great Weekend, everyone