Jeff Mermelstein was born in central New Jersey, in 1957.
Studied biology but in 1981 finished a internshio in phptpgraphy at The International Center of Photography in New York and began a career that combined personal photographs with assignment work for major publications including Life Magazine, The New Yorker, and The New York Times Magazine.
He grabs your attention and hold you in that one instant of happenstance which everyone else missed, with genuine intelligence and his camera strapped to his chest.
"Themes emerge after the photographs begin to accumulate", but sense of humour (fundamental) and people running are spread through his portfolio.
"…stalks the city with his Leica strapped high on his chest and takes photos as casually as most people blink"
-William Meyers, WALL STREET JOURNAL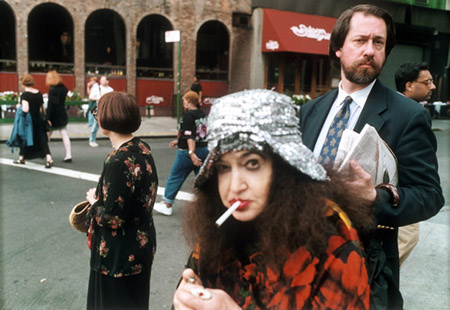 See? No excuses!

Have a great day.